Thanks to RLC from Paper Thin Personas, you or your kids (who says kids get all the fun?!) can print your very own Viking Paper Doll! The doll comes in black and white as well as a color version. She comes with two apron-dresses or smokkrs over shirts, as well as a key, a cup, a comb and a small knife.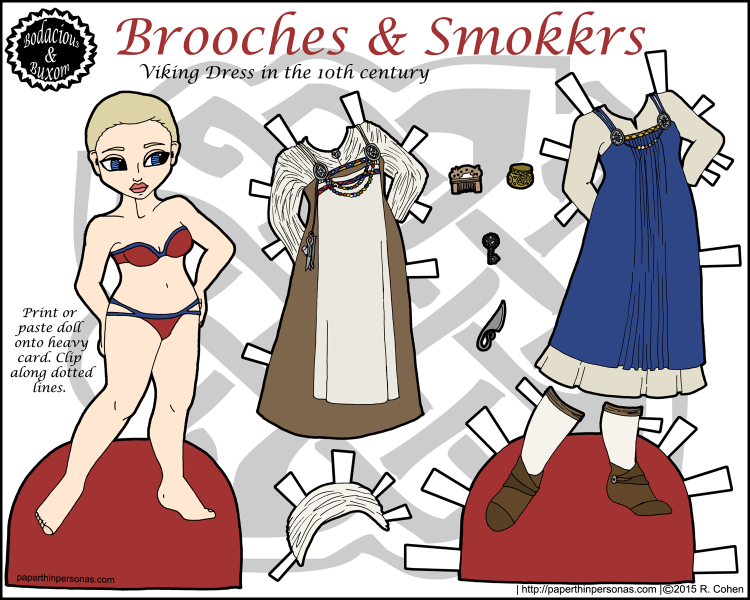 Vikings not your thing? Try her 10th century Anglo-Saxon doll! She is also available in black and white (so you can color her yourself!) and in color. Just print out the image on heavy card stock and cut it out.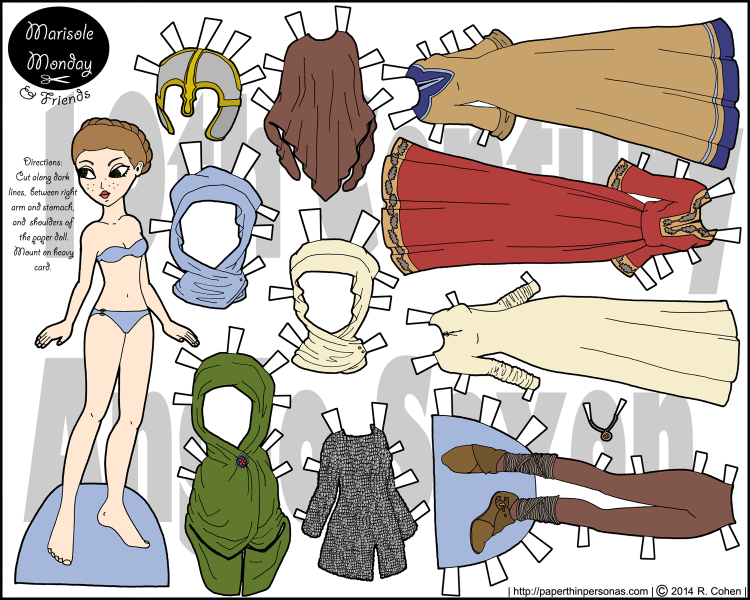 Head on over to Paper Thin Personas and download these adorable dolls today!